Custom Oceanview Homesites at Villas Del Mar
Palmilla, Los Cabos, Mexico
La Montaña is an enclave of spectacular estate homesites situated within the gates of Villas Del Mar, the premier residential community neighboring the renowned One&Only Palmilla. From their extraordinary mountainside perch, two custom homesites capture sweeping, unobstructed ocean and mountain views, offering the opportunity to design and build an exceptional oceanside retreat.
As part of both the Villas Del Mar and Palmilla communities, homeowners at La Montaña enjoy an incredible array of lifestyle amenities and services in an ultra-private, coveted location, among the highest points of coastal land between San Jose del Cabo and Cabo San Lucas.
Homesites
The homesites of La Montaña were designed to follow the contours of the land and terraced to blend effortlessly with the surrounding landscape. Homesite Three & Homesite Four are situated just below the summit of La Montaña, each oriented for absolute privacy and to maximize dynamic view lines. The properties capture some of the finest, panoramic vistas in the region, encompassing sunrise over the Sea of Cortez and sunset over the mountains.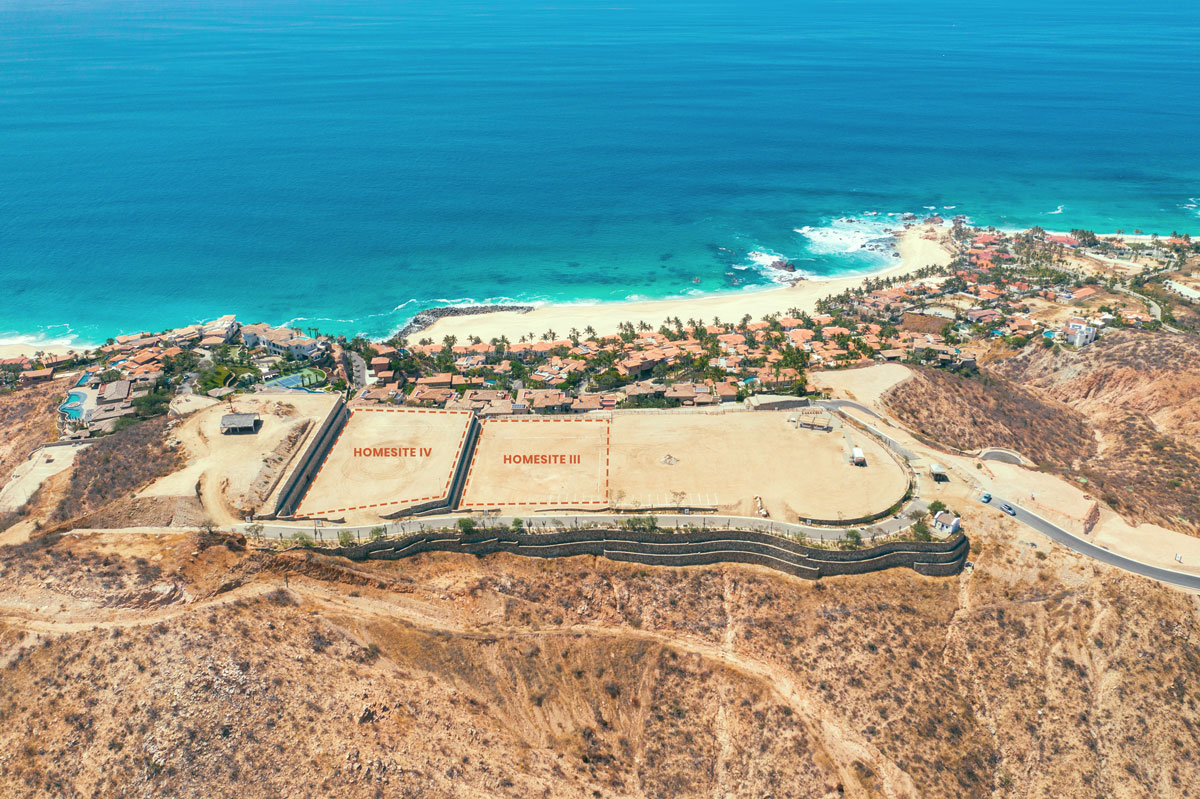 Architecture & Design
Owners of Homesite Four have the option to select a pre-designed architectural plan by the visionary architects of Villas Del Mar, or custom design a home from the ground up. The pre-designed plan for Homesite Four calls for a magnificent estate villa that blends traditional and contemporary design, as well as indoor and outdoor living. Owners of Homesite Three have the option of engaging the talented team of architects at Villas Del Mar to custom design the home of their dreams, ensuring the highest quality design and construction for a seamless process from start to finish.
Both homesites were envisioned to accommodate multi-generational living, large-scale entertaining and intimate gatherings, and to feature private infinity-edged pools, expansive terraces, voluminous bedroom suites, a private motor court and staff quarters. La Montaña community guidelines ensure custom homes preserve the landscape and harmonize with one another while showcasing a distinct, inspired design.
homesite III
Lot Specifications
33,975 Sq. Ft. of Land
150 Feet of Oceanview Frontage
Up to 12,000 Sq. Ft. of Interior Living Space
homesite IV
Lot Specifications
40,075 Sq. Ft. of Land
150 Feet of Oceanview Frontage
Up to 14,000 Sq. Ft. of Interior Living Space
Optional Pre-Designed Architectural Plan
14,022 Sq. Ft. Interior Living
9,424 Sq. Ft. Exterior Living
6 Bedrooms
6 Baths  |  2 Powder Baths
Staff Quarters
AMENITIES & SERVICES
Homeowners at La Montaña enjoy the exceptional amenities of the Villas Del Mar and Palmilla communities, located a short golf cart ride from home, as well as impeccable, turnkey services for an effortless homeowner experience.
Club Ninety Six Beach Club
Club Espiritu Fitness Club & Spa
Espiritu Park & Organic Garden
Kids' Club
Parks & Trails
Sailing Catamaran
One&Only Spa & Restaurants
Palmilla Nicklaus Signature Golf Course
The Shoppes at Palmilla
Property Management
Concierge Services
In-Villa Butler, Chef & Spa Services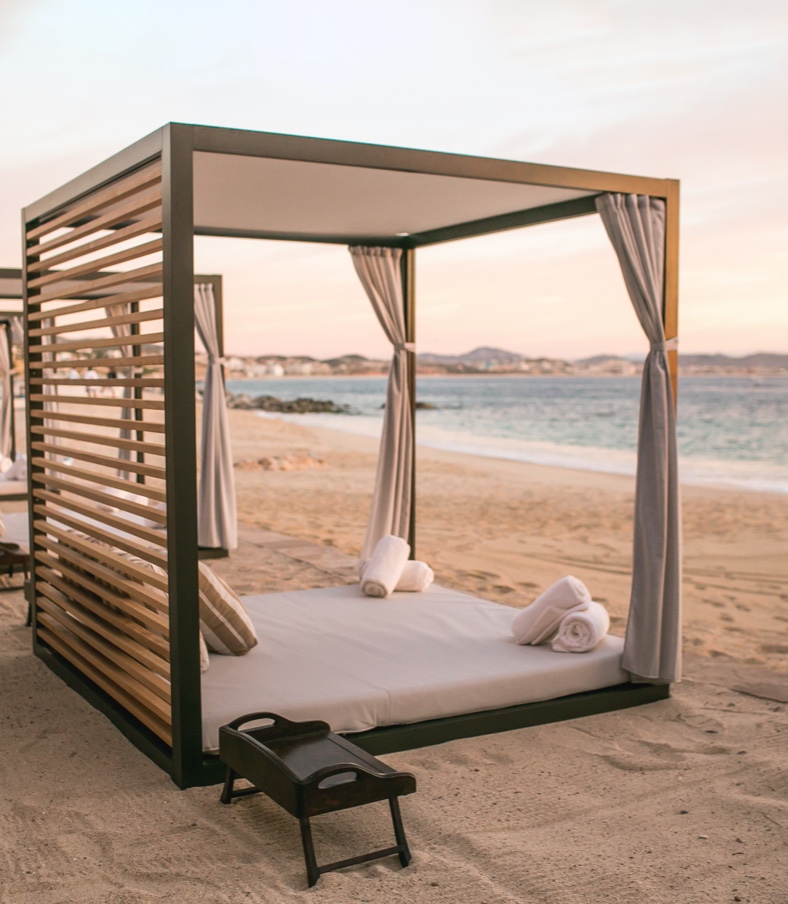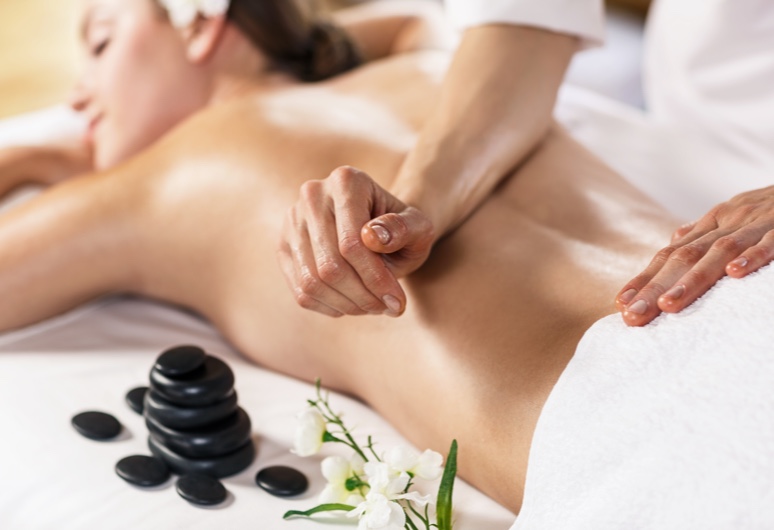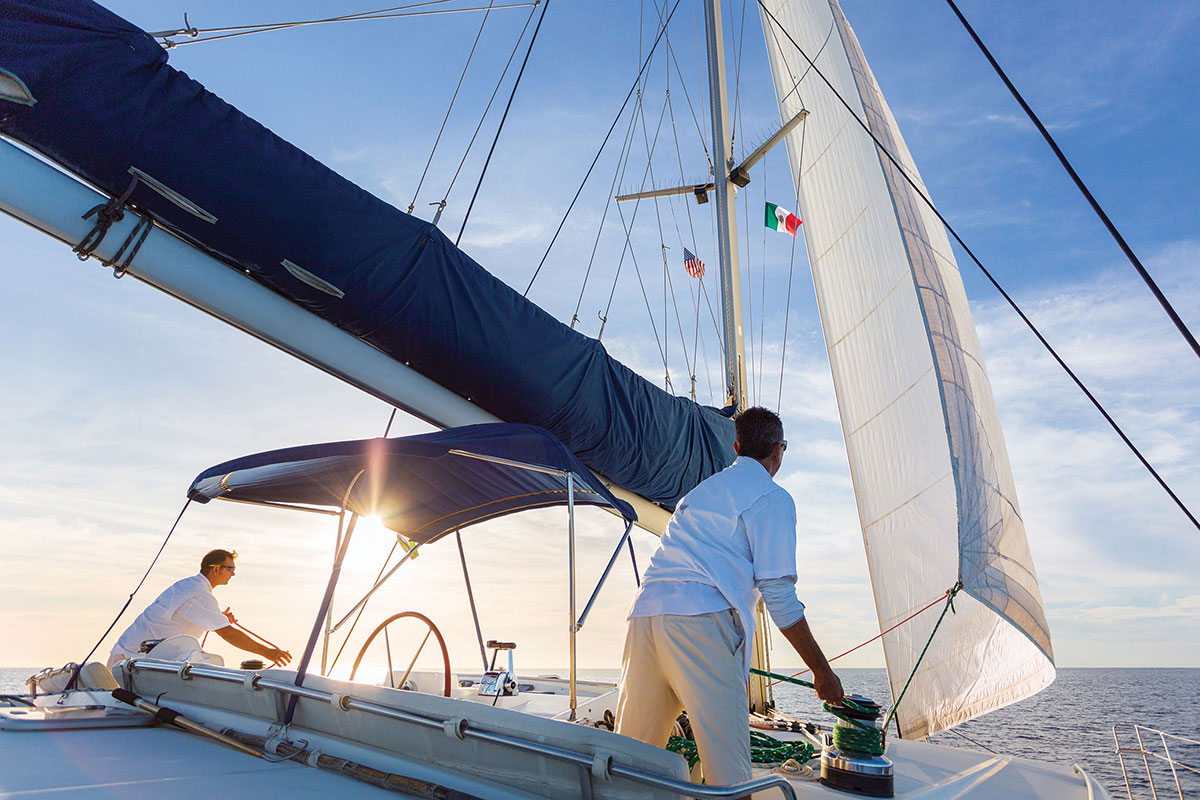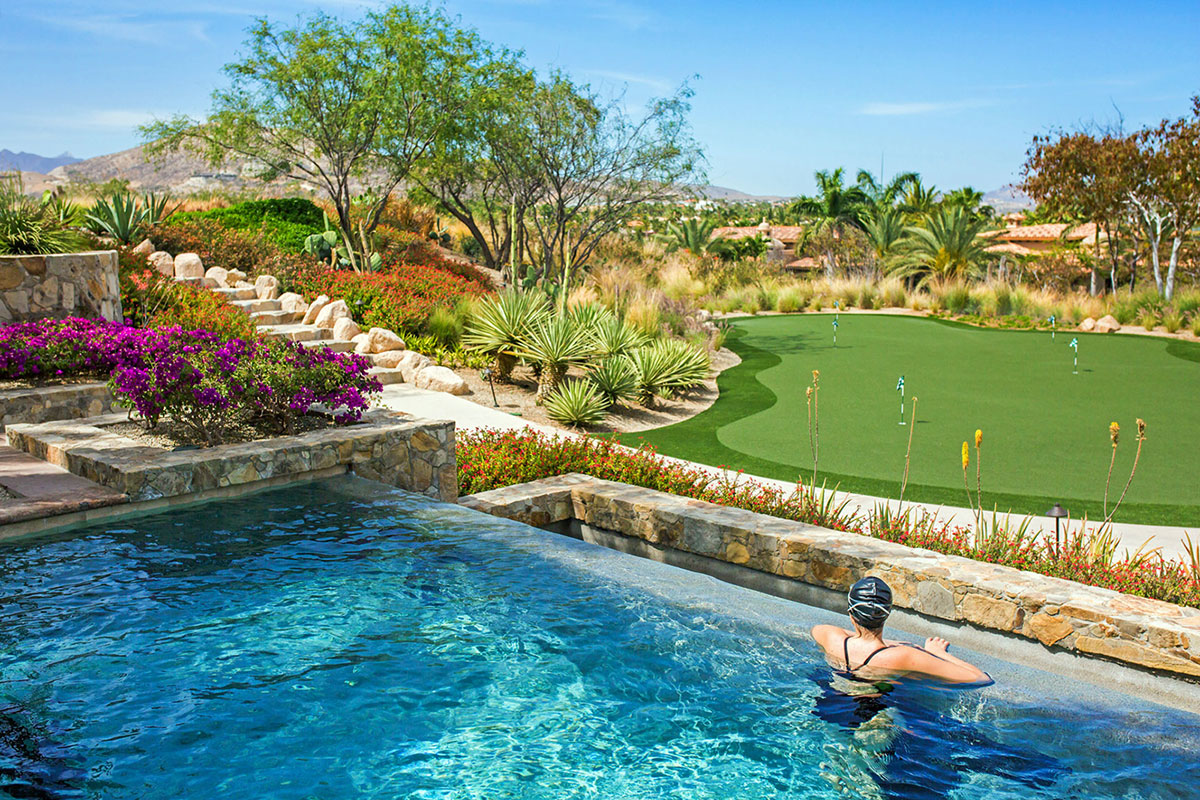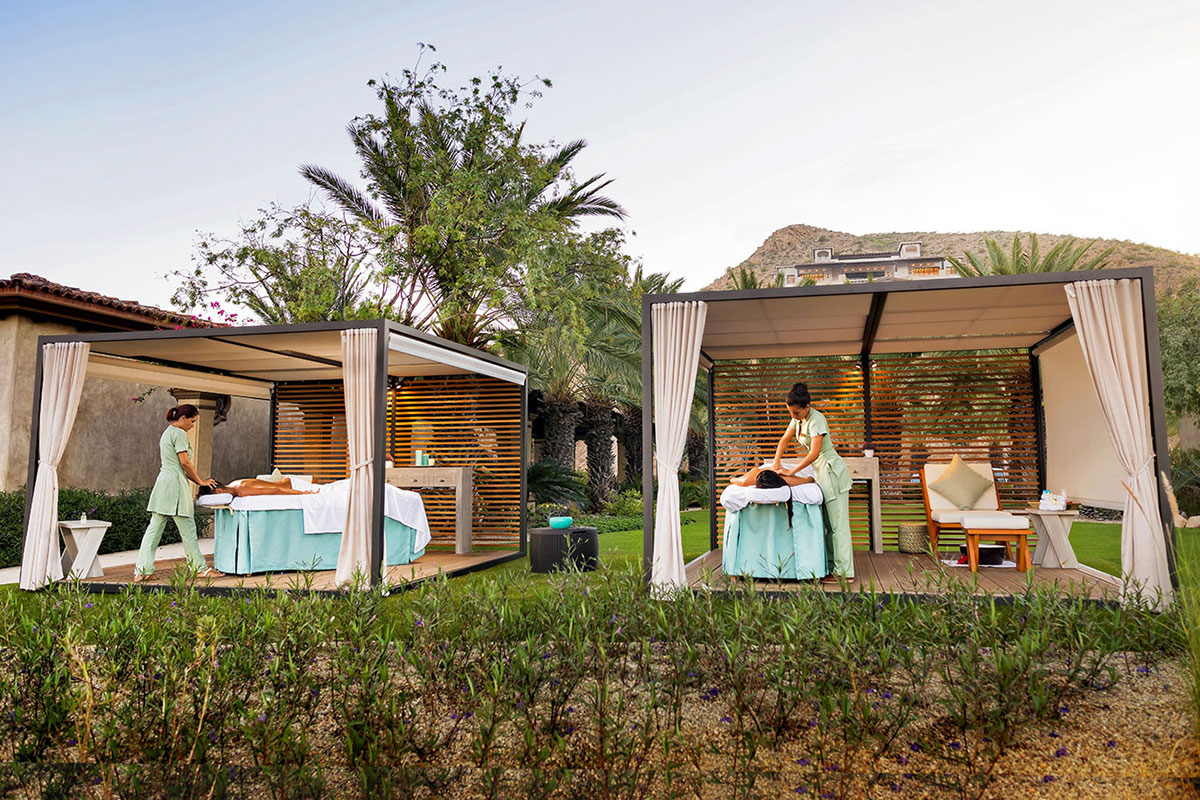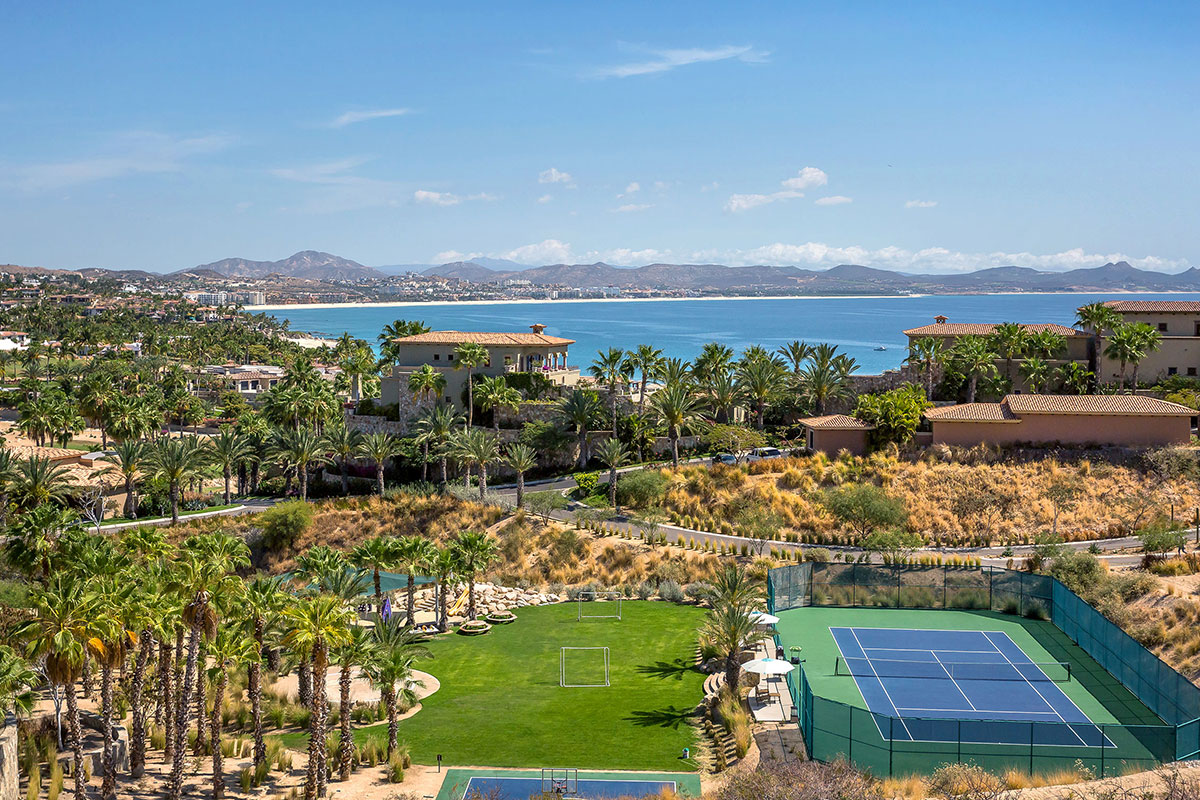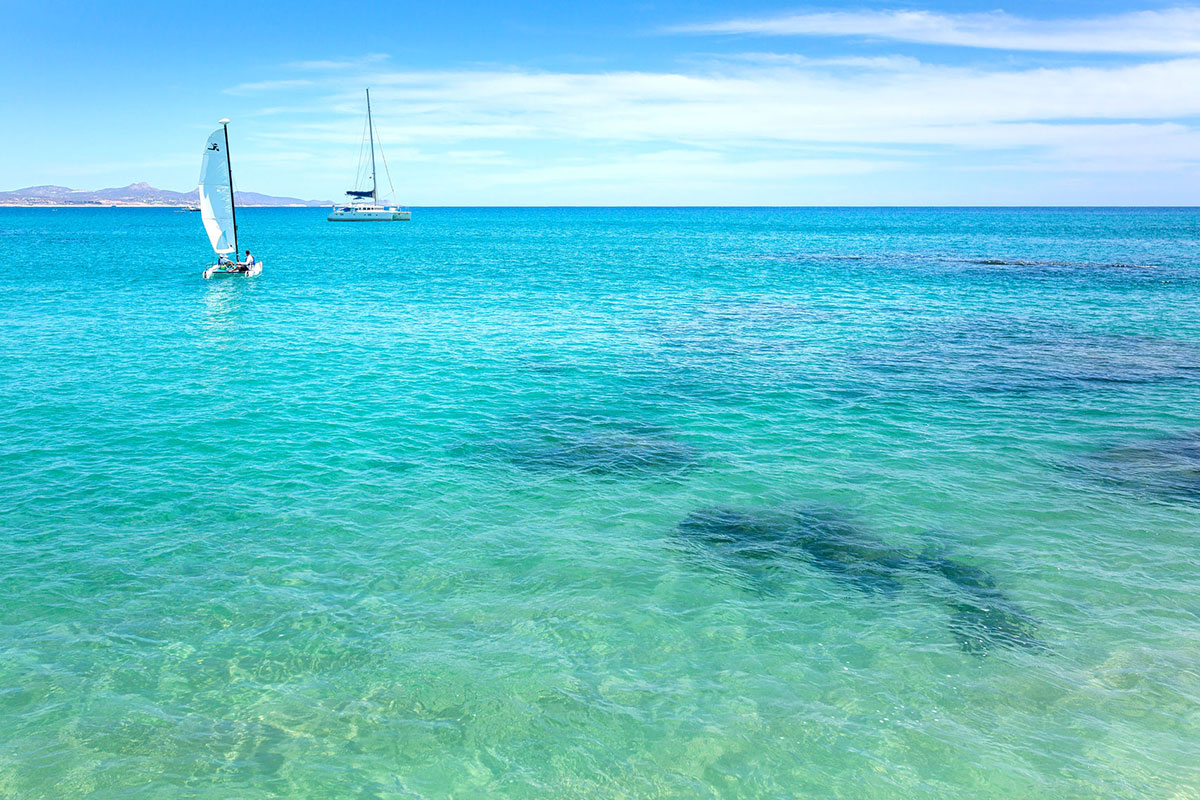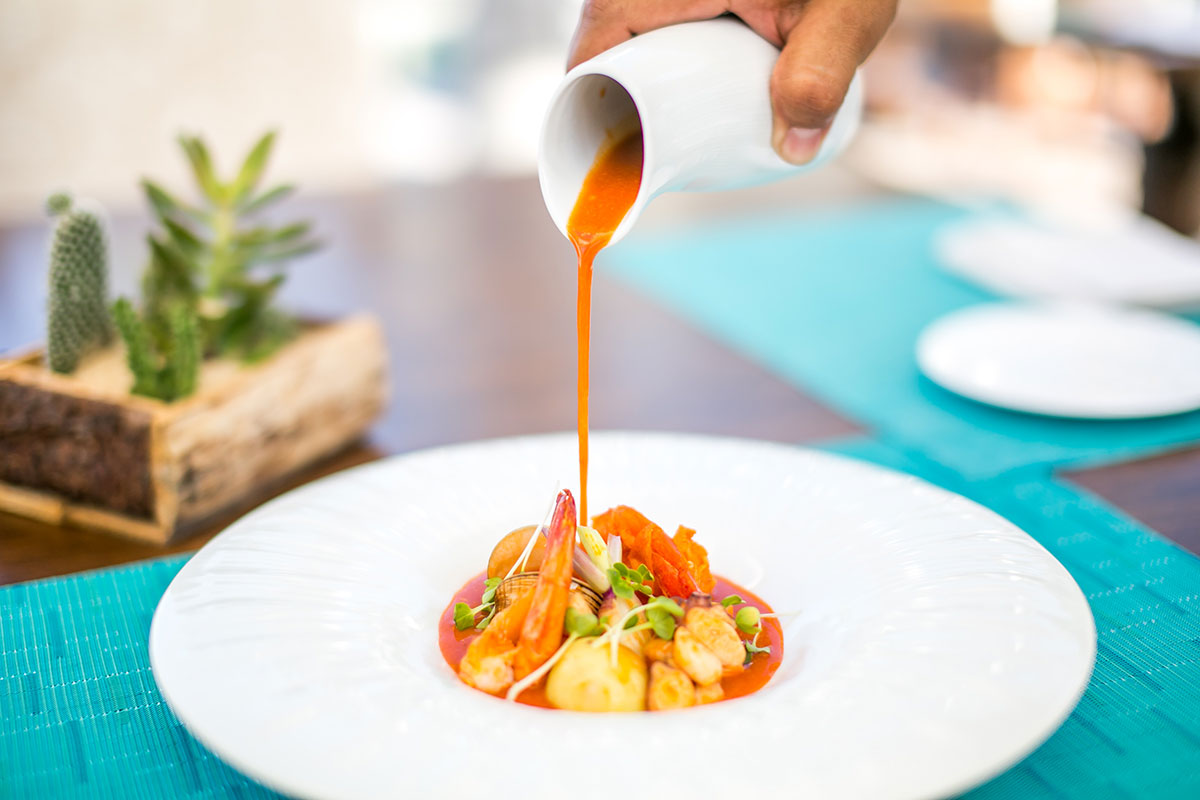 LOCATION
La Montaña is nestled along the oceanfront mountain peaks of Palmilla, the historic, world-renowned grand-dame of Los Cabos. Situated between San Jose del Cabo and Cabo San Lucas, La Montaña offers residents two incredible beaches to enjoy—the tranquil, swimmable and award-winning Palmilla Beach and the secluded stretch of pristine beach of the Villas Del Mar community.
Just beyond the gates of Villas Del Mar is the world-class dining, boutique shopping and vibrant art galleries of the culturally rich San Jose del Cabo, while the lively nightlife, entertainment and luxury shopping of Cabo San Lucas is mere minutes away.
25 Minutes to Los Cabos International Airport
10 Minutes to San Jose del Cabo Historic District & Art Walk
15 Minutes to Puerto Los Cabos Marina
20 Minutes to Flora Farms Field Kitchen & Acre Farm-to-Table Dining
20 Minutes to Cabo San Lucas Marina & Nightlife
Contact
Janet Jensen
Jessica Moreira
Lew Gallo
Register For More Information
Disclaimer
The developer reserves the right to make modifications in materials, specifications, plans, pricing, various fees, designs, scheduling and delivery of the homes without prior notice. All dimensions are approximate and subject to normal construction variances and tolerances. Plans and dimensions may contain minor variations from floor to floor. This is not an offer to sell or solicitation to buy to residents in jurisdictions in which registration requirements have not been fulfilled, but is intended for information only.
Privacy Policy
La Montaña (referred to herein as "the company", "we" or "us") is committed to protecting the privacy of the users of its website. This statement discloses our privacy practices. The purpose of this statement is to inform you:
What information we collect from users of LaMontanaLosCabos.com and how the information is used by us; whether we disclose user information to third parties; how you can access, update or delete any information that we collect about you; and the security procedures in which we use to protect your personal information.
By using LaMontanaLosCabos.com, you are agreeing to the company's Privacy Policy. We reserve the right to change, modify, add, or remove portions of our Privacy Policy at any time. Please check this page periodically for changes.
How We Collect Information
You can visit LaMontanaLosCabos.com without revealing any personal information. Third-party web servers collect personal information addresses, but not the email addresses, of visitors. This information can measure the number of visits, average time spent on the site, pages viewed and other such statistics.
Voluntarily, you may be asked for information that identifies you, including your name, email address, mailing address, zip code, telephone number, fax (collectively, "Personal Information"). You may also elect to provide such information to us by sending or responding to emails regarding certain listings or services offered on our website.
How We Use and Disclose Your Information
We collect, generate, retain and use your Personal Information for our own internal purposes in connection with the facilitation, recording and processing of any requests, communications, or interactions you may have with our Website. We also automatically collect and store statistics and other information about you and your online activities on an aggregated, non-personally identifiable basis and in a manner that may allow us or our affiliated or related entities to improve our services to the consumer.
In addition, your Personal Information may also be used to provide you with information regarding our products and services. For example, we may use your email address to send you special announcements and notifications of new listings, services or promotions that may be of interest to you.
Cookies
Cookies allow websites to recognize you, track when you return and keep information specific to you. Consistent with standard practices in the Internet industry, you may occasionally receive cookies from third parties to which you link from our Website. If you prefer, you may set your browser to ask for your permission before you receive a cookie. We do not control these third party cookies, and they are not subject to this Privacy Policy.
Information Sharing and Disclosure
When you request information, we need to know your name, email address, and mailing address. This allows us to process and fulfill your request. We do not sell, trade, or rent your personal information to others.
We may provide aggregate statistics about our customers, sales, traffic patterns, and related site information to reputable third-party vendors, but these statistics will include no personally identifying information.
Data Security
Data security is critical to us and thus all Personal Information is held in a secured database. While it is impossible to guarantee the complete security of any computer system and the data contained therein, our vendors are required to maintain and implement robust security policies and procedures that combine with available technologies in accordance with prevailing industry standards, all of which are designed to protect the confidentiality, integrity, and availability of your Personal Information. To the extent we are provided with social security numbers or personal financial information, we comply with all applicable regulations regarding the confidentiality and safe disposal of such information.